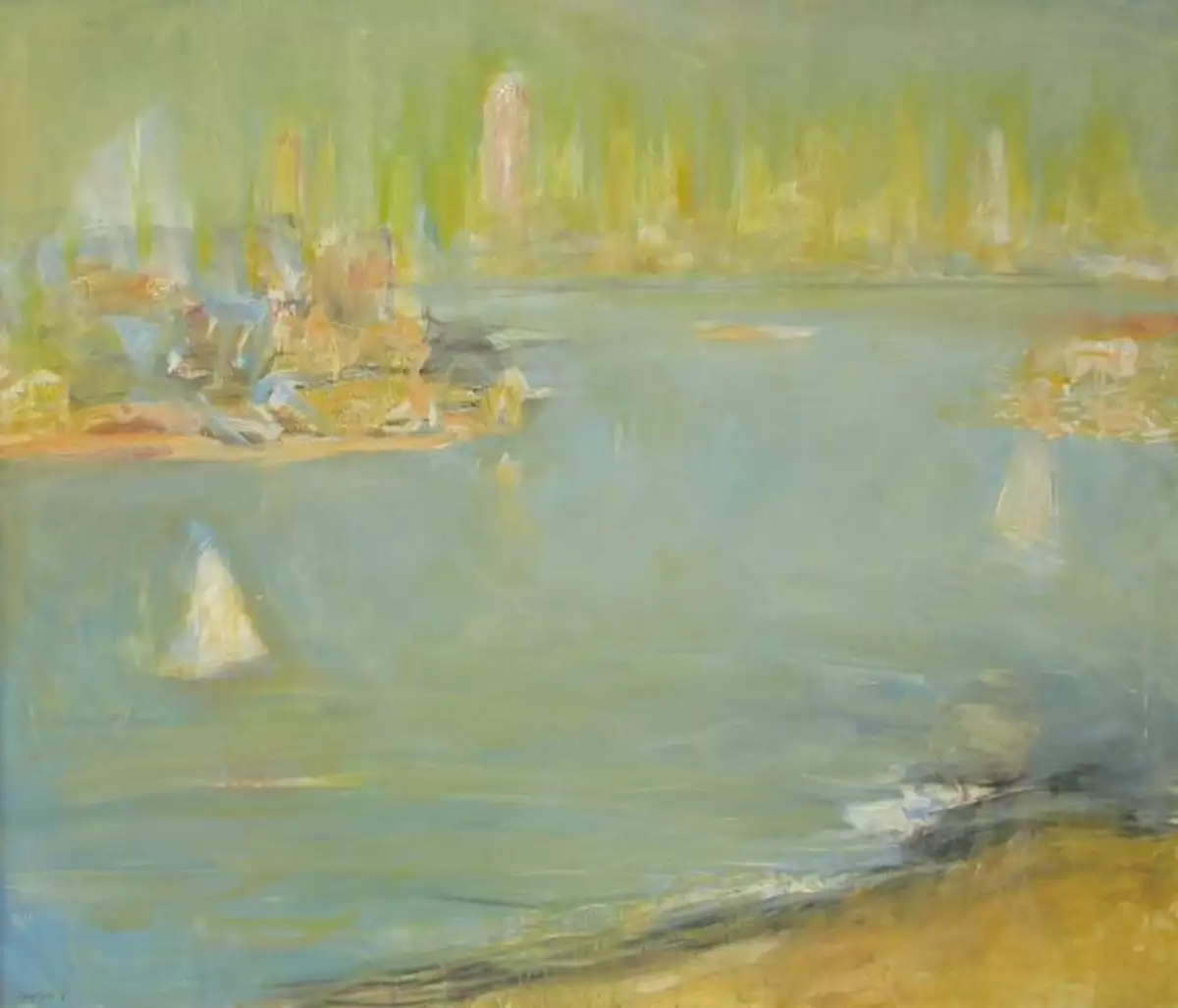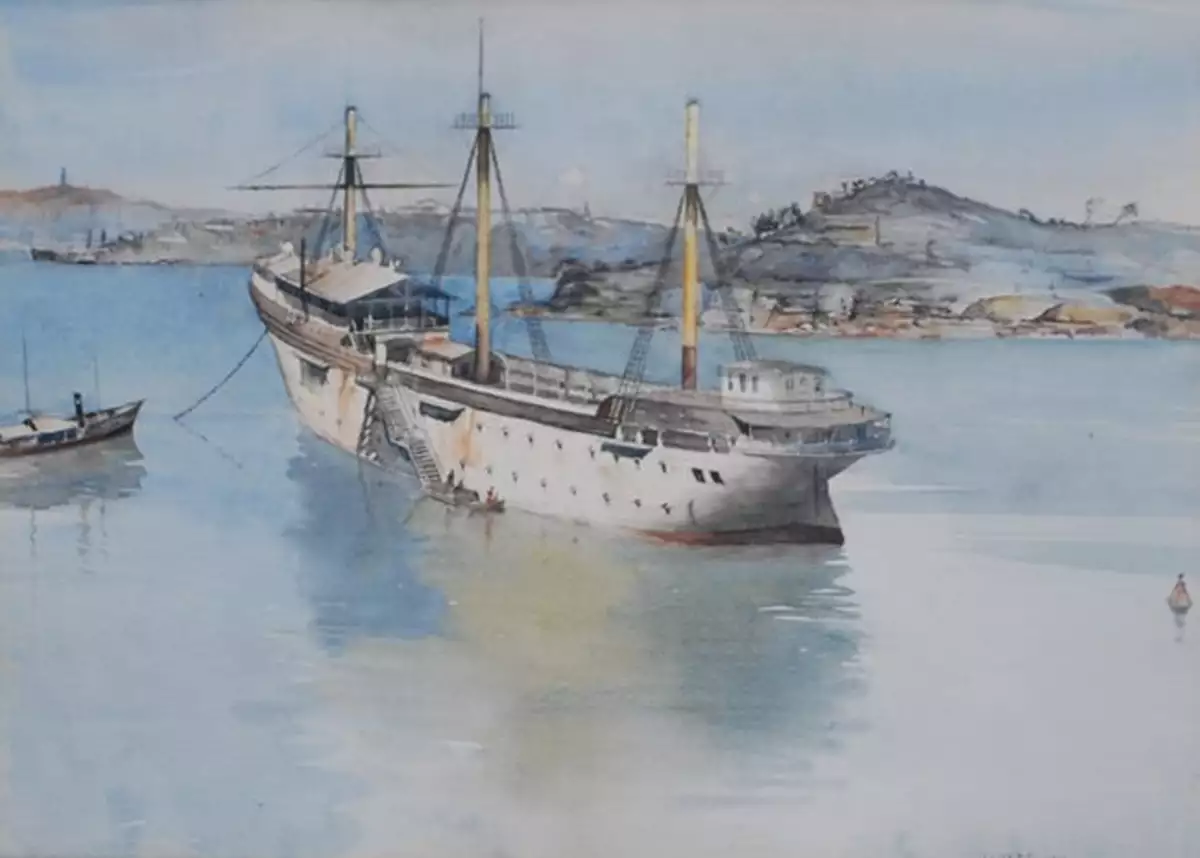 The Lloyd Rees Collection, commenced in 1977, has grown to include 60 prints, drawings, and paintings, constituting one of the largest holdings of his work outside of a metropolitan centre. The collection is supported by portraits of Rees by artists including Joshua Smith, Barbara Tribe, Greg Weight, and William Yang.
The Bathurst Connection
Lloyd Rees had a long association with Bathurst, beginning with his marriage to Marjory Pollard in 1931. Marjory's family had settled in the Bathurst district in 1886, and the couple would travel to Bathurst regularly to stay with her family at Duramana and Mt Rankin. Rees developed a love for the Bathurst landscape and responded by painting and drawing it for many years:
'Now, I've never travelled very much in Australia but because of Marjory having relatives in the Bathurst district and in the days of her teaching and my comparative freedom we would travel to Bathurst at the beginning of winter, the early vacation, and again towards the end of winter... And I have memories of waking up to the complete stillness at my brother-in-law's at Mt Rankin...log fires in the old wattle and daub kitchen… Altogether the most lovable, warm interior, and externally here were the wide open spaces – down to the Macquarie Plains…' (Lloyd Rees, An Artist Remembers with Renee Free, Craftsman House 1988, p55)
As well as his personal connection with the landscape of Bathurst, Lloyd and Marjory established a relationship with Bathurst Regional Art Gallery. Through the Rees' encouragement, the Pollard family donated two works by Lloyd Rees to the Gallery in 1977 (The Old Sobraon, Berry's Bay, Sydney Harbour, 1931, and Karinya, Duramana, 1974). Rees said of this gift:
'The desire to make this presentation is based on personal links with Bathurst and my love for the city and its countryside, which I have visited for over forty years and painted pictures on practically every occasion…' (Lloyd Rees letter to the Mayor of Bathurst, 1977, Bathurst Regional Art Gallery archives)
So began a generous relationship between the Rees' and Bathurst Regional Art Gallery, which continued until Lloyd's death in 1988. In all Lloyd and Marjory donated twelve artworks to the Gallery, ten of which were by different Australian artists. May Morning No. 2, Sydney from Lane Cove (1981), a painting which Lloyd himself acclaimed as a major work, was purchased by the Gallery with his generous assistance in 1981.
In recognition of his continuing generosity to the people of Bathurst and as a measure of the respect with which Lloyd Rees was held as an artist, he was made an Honorary Citizen of Bathurst in 1981.